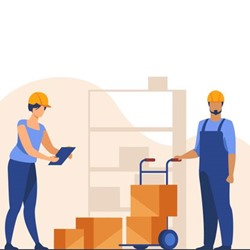 1) Material Requirement with (Approval )
2) Indent With Approval
3) Inquiry Generate with Vendor Interaction
4) Quotation Generated
5) Quotation Compression
6) PO (Purchase Order ) Generate With Approval
7) Inventory, GRN, Done Our Site
8) Purchase Bill Done After Checking ,With Approval
9) Contractor Bill Posting
10) A/C Posting (Ledger)
Review your purchase at anywhere anytime with no further thinking on the decision of purchasing a specific product. Choose the best vendors by their services and mark them as favorites and repeat orders without hesitations with timely assurance of product dispatch to delivery after identifying the needs of the organization approving and rejecting at any moment. Authorized inspection through automatically generated centralized GRN.

Centralized network to access multiple sites and Stores to prevent wastage of material and cost.
At a glance view of all the sites and stores.
Intersite and inter-store communication is possible.
Stores can access other stores.
Schedule Regular inquiry about the material in-store.
The store can send a material requisition to stores and purchase Department.

Maintained and analysed vendor list according to performance, No. of orders and Selections made so far.
Data is collaborated and integrated also if it is entered from multiple sites.
We can select multiple vendors for multiple items and review them at a glance.
Maintain a list of vendors to review it at a glance.
Quotations are approved by the authorized and responsible authority.

From inquiry of material requisition to purchase bill, whole process is digitized and integrated and can be handled easily from multiple sites.
Set Indent inquiry and communicate with store department from where ever you are.
Inspect the store and perform space management for the upcoming material.

Send enquiry for quotation to multiple vendors , Receive quotations and compare quotations in real time.
Generate PO through multiple ways (Indent and Quotation) which leads to ease out the process.
Authorized approval and rejection of Purchase orders at multiple levels leading towards a more secure supply system.
Generate PO through GRN (goods received note )which ensures the proper delivery management.